One of my greatest joys is to come alongside authors to help them get their work in print. I work with a limited number of authors as my schedule allows and, most importantly, as God leads.
Please email and tell me the theme of your book and why you believe God has called you to write it. Include a short paragraph describing the subject matter (or storyline). I'll also need to know how much is written, what kind of help you feel you need, and when you'd need the work completed. I'll let you know whether or not I'm interested and available. If I am, I will give you a quote for the entire project or charge you by the hour at my present rate of $35 an hour.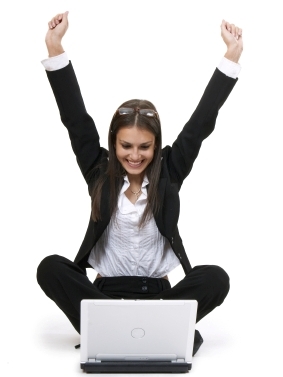 I cannot even count the number of people I know who Marlene Bagnull has encouraged and shepherded in discovering their gifts and learning how to use them to the glory of God. I have been inspired by Marlene to be a committed mentor myself – and she has provided me with numerous opportunities to do that.
Her ministry is farther reaching than any of us knows – except the Lord Himself. I am sure He is well pleased.
Nancy Rue, best-selling author
What authors I've worked with are saying… Click here for books I've edited.

Other editors I recommend:

Becca Anderson - banderson@cablelynx.com(fiction and nonfiction)
Deb Barker - Ariel-barker@pcisys.net (fiction and nonfiction)
Christy Distler – www.christydistler.com (line editing, copyediting, and proofreading of nonfiction; line editing, copyediting, proofreading, and manuscript critique for fiction)
David Fessenden - dave@fessendens.net (copy-editing, substantive editing, theological vetting)
Pam Halter - pam_halter@gmail.com (picture books and children's fiction)
Michele Huey - michelehuey@hughes.net (devotional/inspirational, personal experience, fiction)
Ann Knowles – annknowles03@aol.com (Member of the Christian Editor Connection, http://write-pathway.blogspot.com, fiction and nonfiction)
Rebecca Lawson - r.lawson@gladbooks.net (Christian nonfiction editor/writer. In 2011 she started GladBooks Editorial Services to help authors clarify their vision, identify their audience and shape their message. She rewrites, line edits, copyedits and proofreads a variety of genres but specializes in Christian living, spiritual growth, memoir, and biography.)
Joyce Magnin - jmagnin56@gmail.com (young adult, tweens, and teens novels; contemporary novels; fantasy; literary fiction; and women's fiction)
Nancy Rue – http://fromshadowtoshelf.com (I hightly recommend Nancy's Writers Mentorship Program)
Andy Scheer – http://andyscheer.com/ With more than 30 years in publishing, Andy Scheer began offering freelance editing services in 2010. Since then he's edited book-length manuscripts for widely recognized publishers and individual clients. He offers three levels of services: copy editing, substantive editing, developmental editing.
Margie Vawter - marjorie.vawter@gmail.com (fiction)
Jim Watkins - jameswatkinscom@yahoo.com (nonfiction for youth and adults)