Newsflash! 110 videos from our May 11-14, 2022, Write His Answer Conference can be accessed through September 5, 2022, for only $59. Alumni from either conference, seniors, pastors, and full-time students get 10% off. For more info go to https://colorado.writehisanswer.com/110conferencevideos.

For such a time as this . . .
God is raising up an army of Christians to "write His answer" to the critical needs facing our nation and world. In the midst of growing hostility to Christ we must not be silent. Whether you write fiction or nonfiction, for children or adults, the Write His Answer Conferences will encourage and equip you to write about a God who is real, who is reachable, and who changes lives.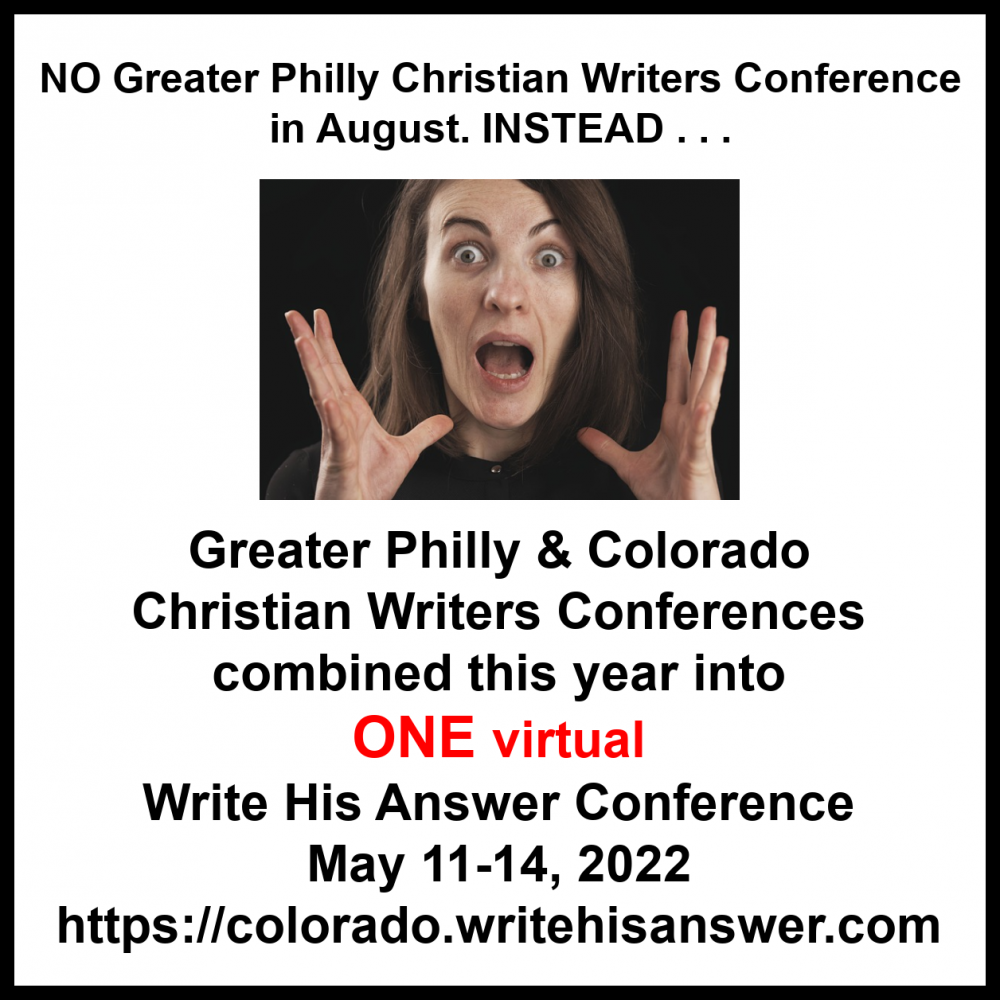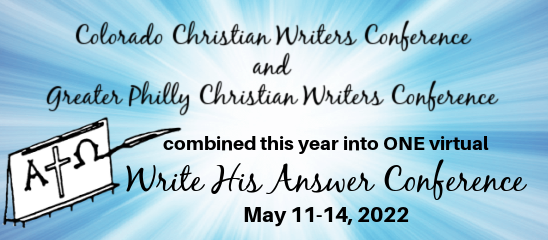 PLEASE NOTE: The 25th Colorado and 38th Greater Philly conferences have been combined this year into ONE VIRTUAL conference. Next year we hope to be back to in person, but we encourage you to take advantage of the savings this year's virtual conference offers with no cost for travel or lodging. In addition, over 100 hours of videos will be available to view for THREE MONTHS after the conference at no additional cost. You'll find all the info at https://colorado.writehisanswer.com since that was the conference that was fully planned when the decision was made to combine the conferences.

https://colorado.writehisanswer.com
this (above) is the URL for the May 11-14, 2022
Greater Philly Christian Writers Conference
Combined in 2022 with the Colorado conference!
Our 38th year of ministry!

Whether or not you are able to come
Habakkuk 2:1 reminds us that we first need to
"wait to see what answer God will give" (TLB).

Please help us, Father, to make our relationship with You our top priority. During these critical days, thank You for Your promise that now we have "every grace and blessing; every spiritual gift and power for doing Your will" (1 Cor. 1:7 TLB). But first, Lord, before we begin to write, let us not forget to seek Your answer!