Overwhelmed by the needs of an aging parent?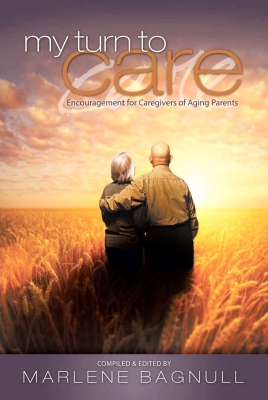 My Turn to Care is the ultimate companion for caregivers.
When the roles are reversed and your parents need your help; but you don't know how to make them happy.
When you are exhausted, drained, criticized, pulled in different directions.
When your turn to care becomes your need for care.
YOU ARE NOT ALONE!
My Turn to Care will help you discover God's blessings and draw on His strength day by day and hour by hour. Devotionals and inspirational thoughts/poetry by over 100 authors are divided into six helpful sections:
Growing Older
Needing More Support
Live-In Parents
The Nursing Home Decision
Watching, Waiting, and Praying
Going Home
No guilt.
No "how-you-can-do-it better."
Just gentle encouragement and inspiration by
over 100 caregivers in the trenches.
Available through the Write His Answer bookstore
$16.95 retail – sale $12.95
232 pages • Trade paper
Purchase
Contributors - Email mbagnull SPACE @aol.com for info on ordering at a discount.
I can't begin to tell you how greatly My Turn to Care has helped me. Having both my parents to care for -- my father on hospice and my mother very weak and confined to a wheelchair, and both of them mentally confused -- has been quite a strain. Some nights I just pick up My Turn ... and read, and always the Lord points out something that I had undoubtedly read before but it is beautifully applicable just then. Thank you for being the compiler, and I thank God that He gave you the vision.
Jana Carman, New Jersey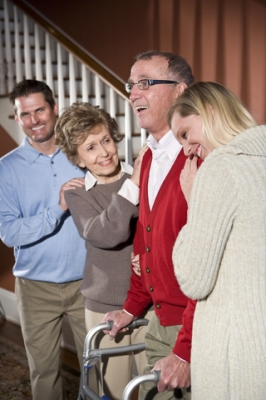 An excellent, encouraging, supportive book. For you personally, or to give as a gift.
It's sound and may just be what that friend, neighbor or family member might need
to hear, as they struggle with their aging parents.I value my copy!
Mary Kay Klim, New Jersey
Some of us find ourselves in the caregiving mode much sooner than we would like.
Here is a great resource for encouragement and refreshment for caregivers. I highly recommend it as a great Christmas gift for you or someone you know.
Marjorie Geary Vawter, Missouri
Caring for Your Aging Parents
Seminar on CD
2-1/2 hour seminar taught by Marlene Bagnull,
compiler and editor My Turn to Care
Special price: $8.95 Purchase
My Turn to Care
A brief testimony of Marlene's experiences caring for her aging mother.
Caring for Your Aging Parent, Your Family, and Yourself
Encouragement for caregivers caught in the "sandwich generation" for coping with changing roles, live-in parents, and the responsibility they also have to care for themselves and their children.
The Nursing Home Decision
How do you know, really know, that a nursing home is the best alternative for your parent? How to find the best home, work through possible feelings of failure and guilt, and continue to provide the care your mom or dad needs after they enter a nursing home.

Marlene is available to speak to your group. She gives Evenings for Caregivers as well as overnight retreats. For more information e-mail mbagnull SPACE @aol.com or call 484-991-8581.