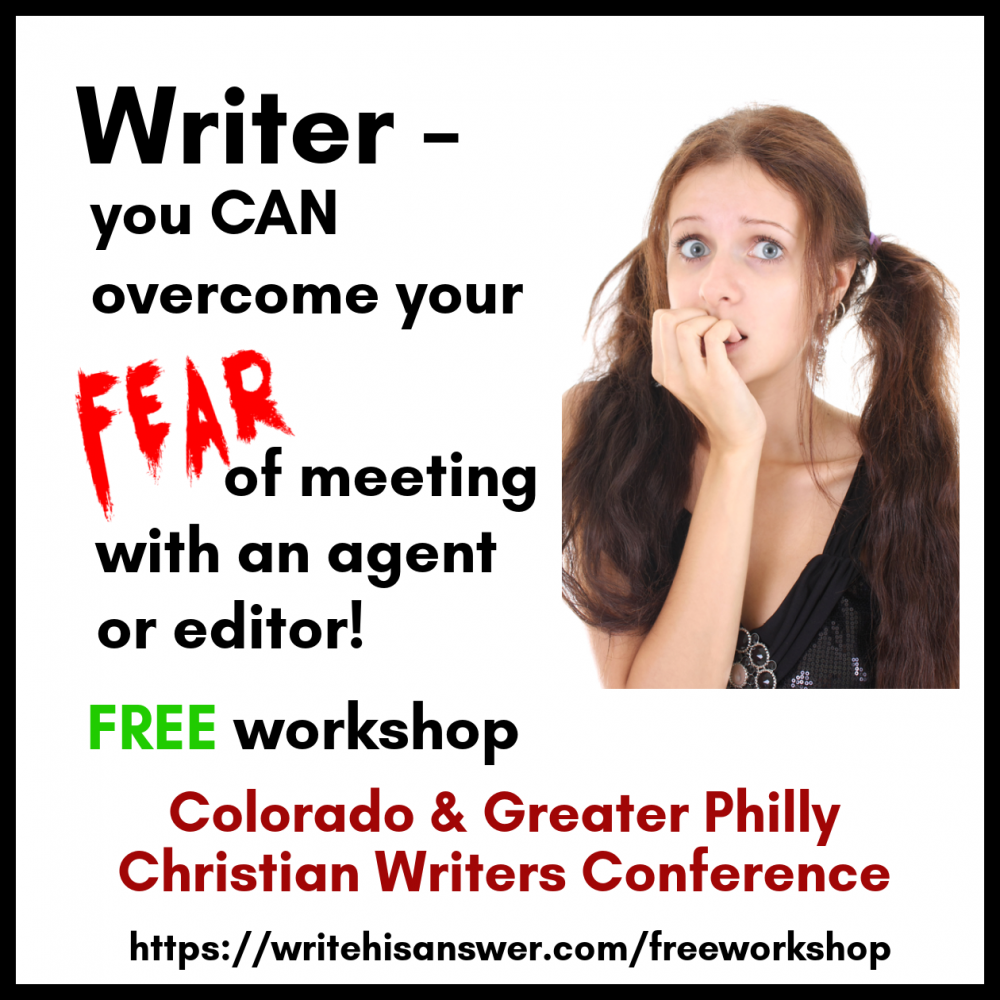 Creating Your Nonfiction One Sheet
(and overcoming your fear of meeting with editors and agents)

What to include and why this information is needed to interest an agent or editor in your book along with encouragement to overcome your fear and pursue your call to write.
Click here for this free video workshop. You do not need to register for the August 26-28 Colorado or June 24-26 Greater Philly Christian Writers Conference to view this video. Both conferences are virtual this year.